100% Vegan No animal Testing
Similar scents to your favourite designer brands
All fragrances Eau de Parfum & Elixir Pure Parfum

Save money and the planet by reusing
We are always looking to save the planet and environment by encouraging our customers to reuse their bottles, once you have finished your bottle please don't throw it away you can refill it cheaper simply by sending it back to our refill depot to the address
Find your own
SCENT
Create your own unique scent, layering up to three samples
to produce your own perfume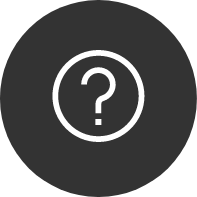 Answer
questions
Answer 7 simple questions about your taste preferences
Order our
sample pack
We'll put together a pack of samples based on your taste for you to try
Choose your mix of scents
Combine up to 3 samples to make your perfect scent
We'll make up
your scent
Let us know your mix, and we'll create your new, refillable perfume
We match your

favourite

perfume!
100% vegan and not tested on animals!
In EDEN, we use vegan ingredients (jasmine, vanilla, passion fruit, musk, saffron, oud, sandalwood and much more) we then blend them and create perfumes similar to your favourite popular fragrance.
Botanical cruelty-free perfumes consciously crafted with respect to the planet and all beings.
We save on packaging and marketing and focus on creating a good perfume made to 15% intensity.
All our fragrances are Eau de Parfum and NOT Eau de toilette. This is a healthy swap.
Top quality fragrances handmade with vegan natural essential oils. Alternative 100% vegan equivalents to your favourite designer perfumes & aftershaves. Handmade in the UK. For your health, environment & pocket.
Sign up for Updates
Find out first about our latest offers and events by signing ups to our regular emails
By clicking submit, you are agreeing to our Terms & Conditions